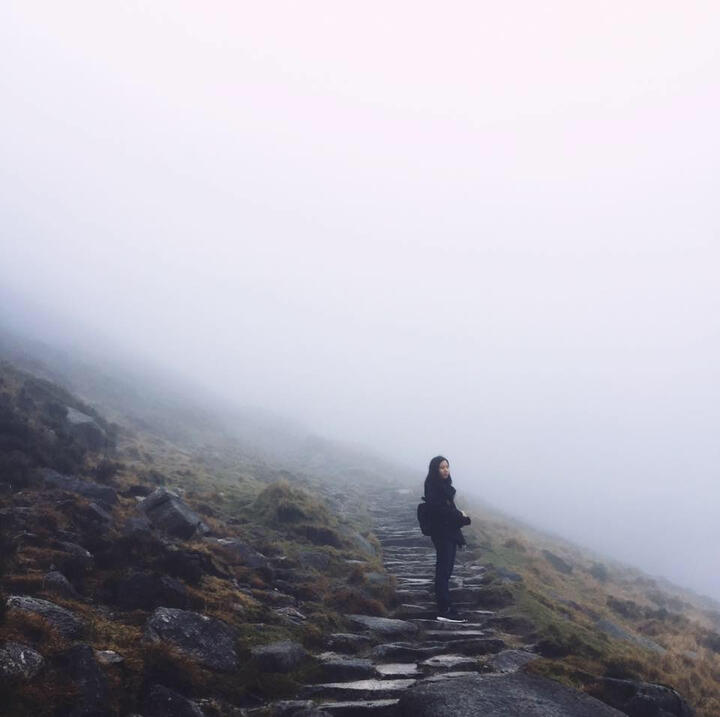 Hi! I'm Yi Lin (read as one word: yi-lin).

I'm a photographer/writer turned digital marketer and have been practicing in the industry for 5+ years.

I've worked at an arts festival, at one of the biggest international jewellery brands in the world, and multiple side projects. Having a creative eyes means that my strengths lie in creating and curating the right visuals and crafting the right tone for brands.

There would also be no escaping data at this point in time, which means that I'm consistently learning new things about performance marketing, data analysis and have dipped my toes into the subject of AI and machine learning.

Currently, I'm working on:

• Pebbles + Herbs (founder)
Handmade preserved botanical accessories
// branding, product maker, photographer, copywriter, social media manager, e-commerce manager, finance manager //

• Pastel Skies (creator)
Aesthetic ombre apparel (e-commerce site)
// website builder, social media manager //

-
Get it touch!
Let's work together! Drop me a message below ✉
Prose –
dawn
I watched his face, half-buried in the sea of duvets
Serene and undisturbed
Nothing quite like the night before
When it was all brows and furrows
As he said he didn't know if he could do this anymore

But he stayed
Same bed, slightly apart
I stared up at the ceiling for hours
In hopes that the dark void would somehow calm my beating heart

Void merged with void
and soon I was asleep
but not before he did
It all seemed so simple, just close your eyelids

Even as daylight made a space of its own
In our bedroom
A place on my bed
A spot next to his head

As if to say, maybe you can try again today
Here's some space, maybe try a softer gaze
Maybe we'll all be just okay
---
violets
with words like soft
tender, delicate, whisper
i'm a tiny wildflower with violet petals
peeking out from between gravel cracks
the world too fast and firm for me
when somewhere in the woods
lie a bed of similars i can't yet seem to reach
---
journal entry: 29 august 2014, 8:30am
unlike so many others
i've never wanted summer to last
for it meant being away from you
it meant endless nothing days
---
hometown
I came across it in a dream
Even though I don't live there anymore
It was warm and happy and green

Among the leaves and coffee
Were my new friends
We'd visit it as a trip
But like all trips this came to an end

I was awaken by something I now can't remember
And I couldn't get back into the dream, as I had feared
Away and away, it went
Was it me who stepped further or was it time that backwards was sent?

But my friends were still here
In the present and supposedly, near
It's been a weird year, we all say
As we kept indoors every passing day

All these for some near distant future
Where once again, we didn't have to fear our own areas
And planes and buses would run in sun and rain
When we could all visit my hometown again
---
grief
It was small.
We told ourselves it was nothing more
than a drop of water
that we carried
so carefully
in our palms, balancing,
never knowing

that liquid could carry so much weight,
could change shape
that it was a type of chemical
trickling in,
trickling in till it was all too late.

Now it's a monster
that grovels and calls
from the depths of the darkness
Was it in a hollow cave or the depths of our lores
In search for traces of air
for lighter tunnels, passageways to release a disaster

A huge roar and out it poured
In all its heavy, mutated gore

But maybe all it needed was the sight
of just a little bit of light.
---
Express your personal love story with Pandora's new key-shaped locket pendant.
Crafted from sterling silver with a luxurious sapphire crystal window, this timeless design lends meaningful dimensions to your personal edit of petites.
Send him a gift hint here: pandora.net
–
In this whirlwind season of busy schedules, next chapters and festive parties, it's easy to rush through everything, forgetting to savour the special moments and personal triumphs.
This week, begin it with some self-care.
Photo by bellywellyjelly, wearing Pandora's Heart of Winter collection.
Celebrate love with our new Valentine's collection!
Inspired by classic love symbols and modern-day love locks, this collection puts a fascinating new spin on timeless shapes and designs in high quality materials, locking in the love of a lifetime.
–
Be festive and sophisticated with the warm blush hues of Pandora Rose jewellery.
Each piece is expertly crafted and lovingly hand-finished by our talented craftspeople, bringing the jewellery to life with their fine attention to detail.
Explore gift ideas: pandora.net
Feel heavenly with London blue crystal, our brilliant birthstone of the month.
Symbolising serenity and inner wisdom, they add a fascinating edge to the season's festive sterling silver looks.
Discover our birthstone collection: pandora.net
–
Master the art of minimalism with our new wishbone necklaces in sterling silver and Pandora Shine. Play with different textures or create versatile stylings by stacking your jewellery.
Find a store near you: pandora.net
On our wish list this year: gift boxes filled with lots of love, joy and a Pandora jewellery or two!
Find a store near you.
Have you shared your wish list for this holiday season? We've put the lovely new Essence charms on ours!
Gifting ideas to make the holidays extra special, tailored to the different people in your life. Shop in stores.
---
See Penang, ride a trishaw, enjoy #GTF2016!
–
Come for the food, come for George Town Festival!
Nature addicts! Have you seen Habitat: The Exhibition at Dewan Sri Pinang?

We also have something for everyone with a #GTF2016 GO Card, including 50% discount off entrance fees to The Habitat Penang Hill! Take a breather up there away from all the city air!
The big day is here!

Svara Bhumi opens tonight; there'll be the A+SEAN Showcase, Melbourne Comedy Festival at the E&O, and various exhibitions opening tomorrow! Will you be catching them all? #GTF2016
---
Transport yourself to the food capital of Malaysia as Penang goes to your town! Hitch a ride on a traditional trishaw, wander the streets of mini "George Town" and taste the delights from up north. Along with a replica set-up of Penang's streets, this exhibition will also bring you the full Penang experience, including real trishaws, various types of food, games and even a free caricature of yourself as a souvenir.

After its success in 5 different countries two years ago (2015), this family-friendly travelling exhibition will be visiting 6 states in Malaysia this year, including Johor, Seremban, Malacca, Kuala Lumpur, Sabah and Sarawak.
What runs on three wheels and is rolling into a city near you? The Penang Trishaw Entourage, of course!
Get a ride on a real trishaw and discover what's new in Penang.
Save the 5+ hour drive and still see the best of Penang. Sounds impossible? Try the Penang Trishaw Entourage!
–
Tick this off your bucket list without having to go too far! The Penang Trishaw Entourage brings real trishaws, real snacks and a whole bunch of ideas to prep you for your next trip – all right at your doorstep!
Temporarily satisfy your cravings for local Penang snacks, take a photo with Penang's latest attractions at the Penang Trishaw Entourage and get a free print, try your hand at some games and win yourself some goodies – sound like a perfect day out?
Mark your calendars!